Curious whether anyone scored the Joe Louis card? For those who don't know, Tabay is a Spanish mfg that made cards in 1948 in monthly series including some boxing. They are really, really HTF. Several I'd not seen before were offered on eBay recently but I was outgunned on all of them. Just wondering if anyone here got them.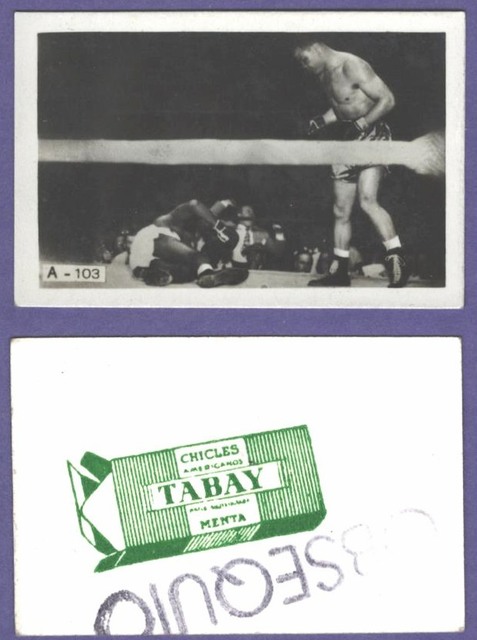 They're not the most attractive things but you just do not see them offered for sale.
__________________
Please visit my web site:
www.americasgreatboxingcards.com
So... move out of your studio apartment! And try speaking to a real live woman, and GROW THE HELL UP! I mean, it's just baseball cards dammit, IT'S JUST BASEBALL CARDS!
10% off any BIN in my eBay store (user name: exhibitman) for N54 members buying direct from me through this site instead, just PM me.