Post Your Mysteries
---
I thought it was about time for another round of trying to ID issues.
This German issue clearly is 1957 or later. I'm thinking Verlag or Heinerle but haven't any real information. Anyone?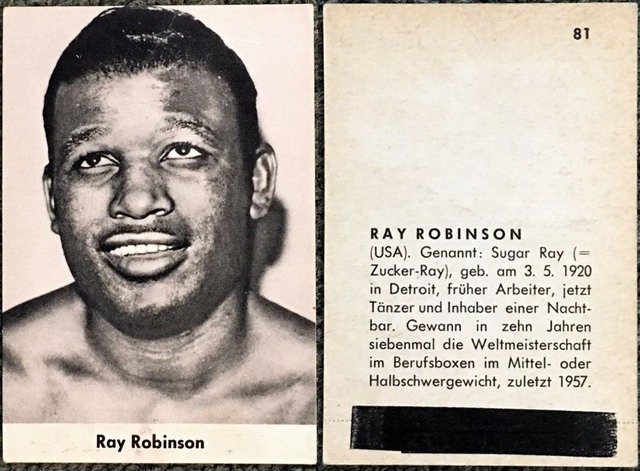 __________________
Please visit my web site:
www.americasgreatboxingcards.com
So... move out of your studio apartment! And try speaking to a real live woman, and GROW THE HELL UP! I mean, it's just baseball cards dammit, IT'S JUST BASEBALL CARDS!
10% off any BIN in my eBay store (user name: exhibitman) for N54 members buying direct from me through this site instead, just PM me.