Len Dawson
---
Was able to add Len's signature to a few wire/press photos I have had of him for awhile. One as an upstart Purdue QB, one from the College All-Star game and one from his days as a short-lived back-up Steeler QB.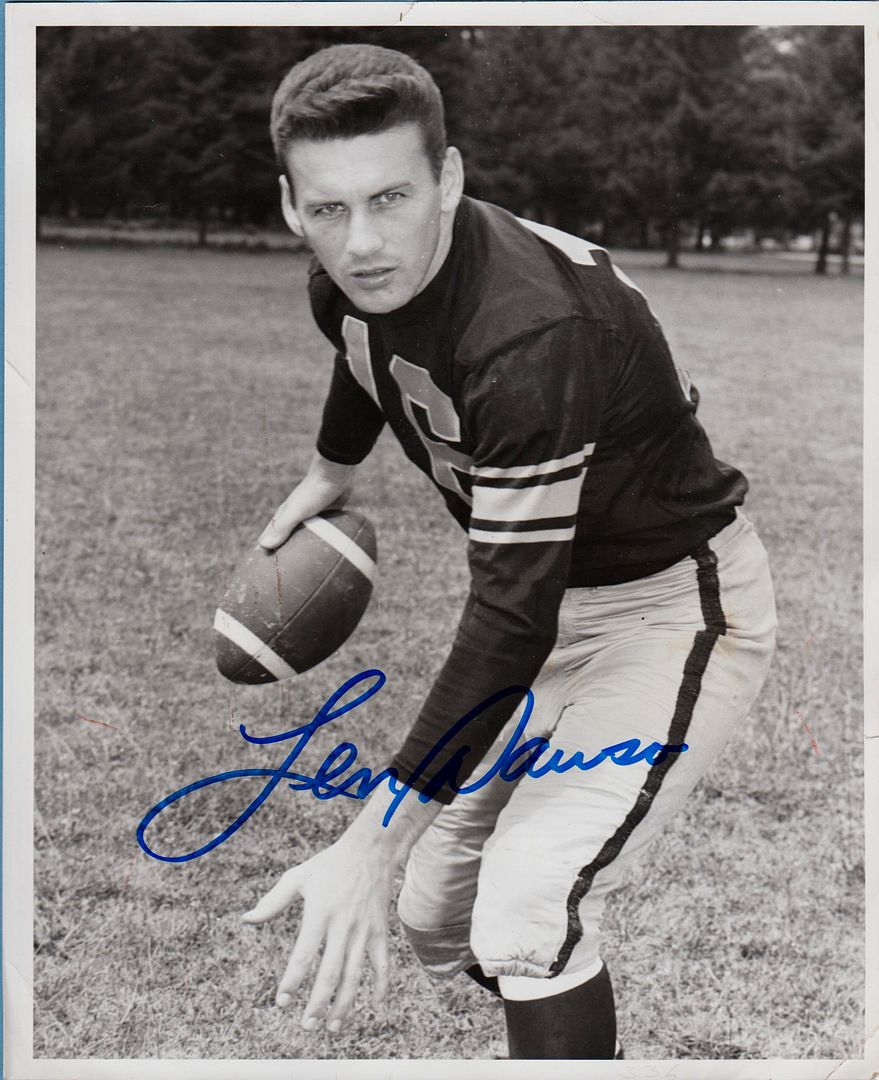 __________________
Check out my aging Sell/Trade Album on my Profile page

HOF Type Collector + Philly A's, E/M/W cards, M101-6, Exhibits, Postcards, 30's Premiums & HOF Photos

"Assembling an unfocused collection for nearly 40 years."