Well, its that time of the year again, so what'd you get in '17 and what're you gonna get in '18? My picks for the year:
Picked up nice examples of both Louis variations in the 1948 Leaf set: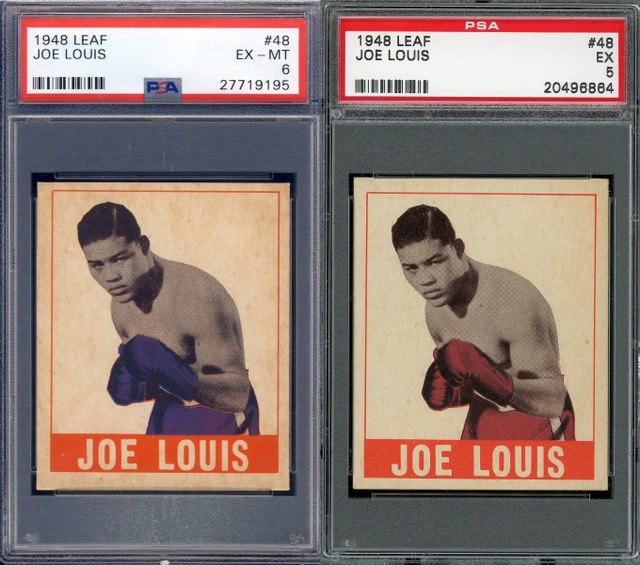 This Holloway Black Cow Sucker back Louis was a definite find: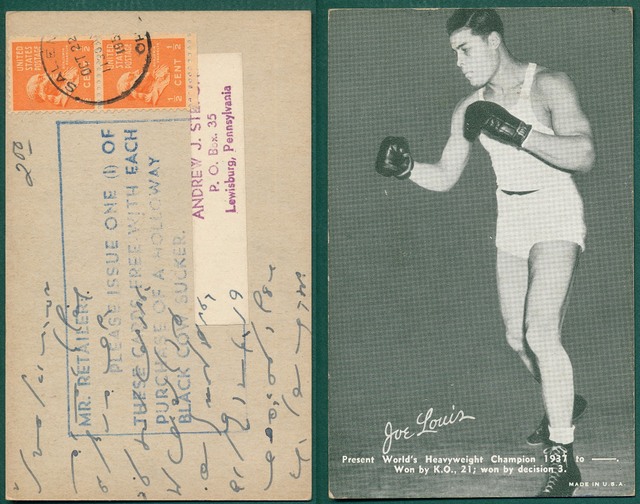 Another ultra-rare Adam Hats PC showed up: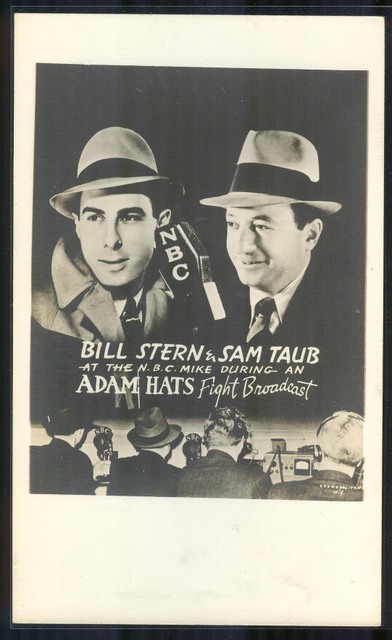 This card was with the Adam Hats card. I didn't realize until after I got it that it depicts a training facility in a small town in NY where I spent my happiest summers as a boy:
The highlight of my trip to the National: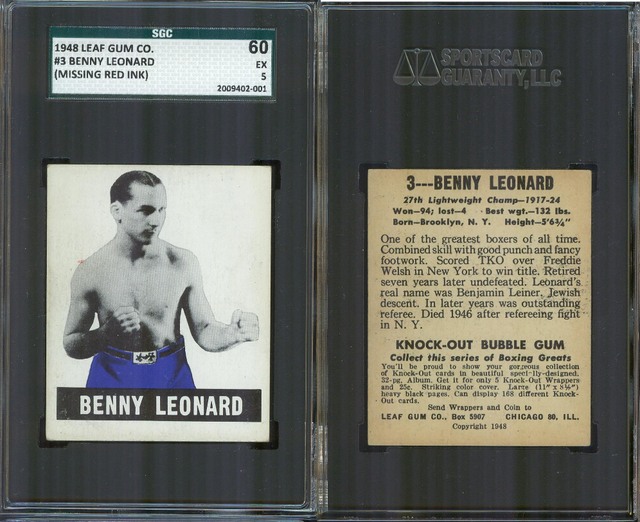 Finally picked up a pair of these 1975 St. Johns Ice Cream premiums: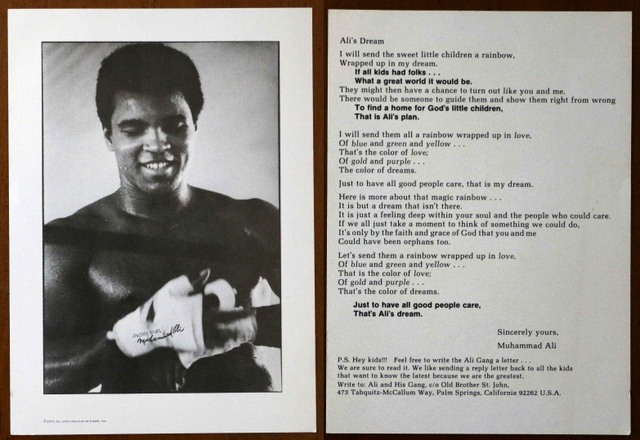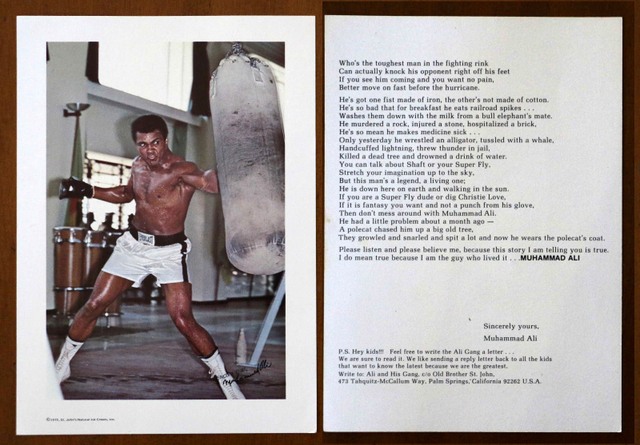 B-Hop signed card from his appearance at the Philly Show earlier this month with a 'bonus' fingerprint on the "H":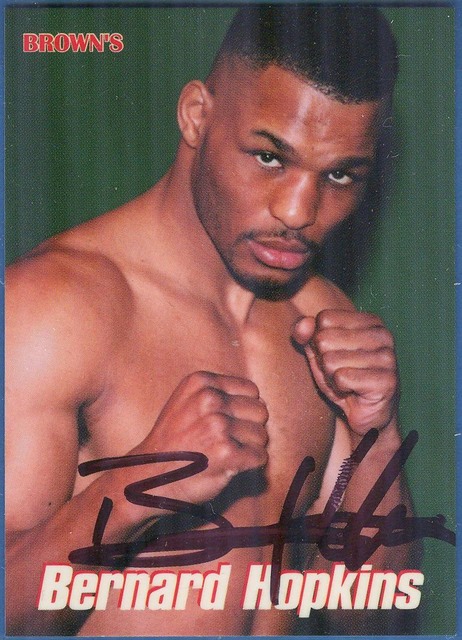 And finally, the best premium of the year, a 1955 Slim Jim/Slidewell Bows Marciano Broadside. About 11 x 15, on a thick board backing: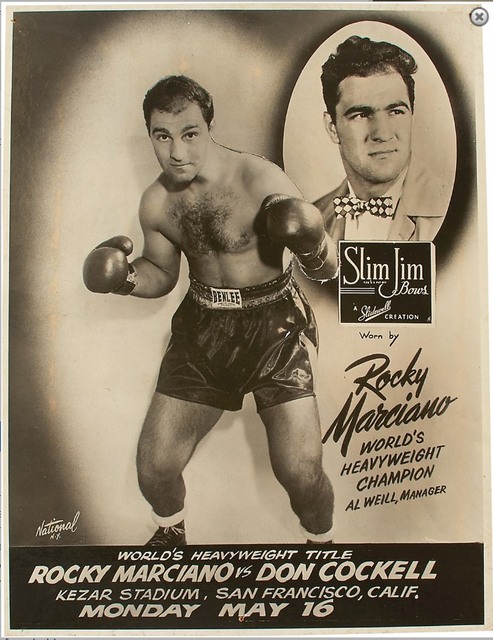 2018 goals: just more of the same. I'd love to find a few more tough type cards and maybe a Louis or two that I don't have. I'm working on two books, the next edition of the boxing card book and a book on Exhibit cards. Hope to have both published by June.
__________________
Please visit my web site:
www.americasgreatboxingcards.com
So... move out of your studio apartment! And try speaking to a real live woman, and GROW THE HELL UP! I mean, it's just baseball cards dammit, IT'S JUST BASEBALL CARDS!
10% off any BIN in my eBay store (user name: exhibitman) for N54 members buying direct from me through this site instead, just PM me.