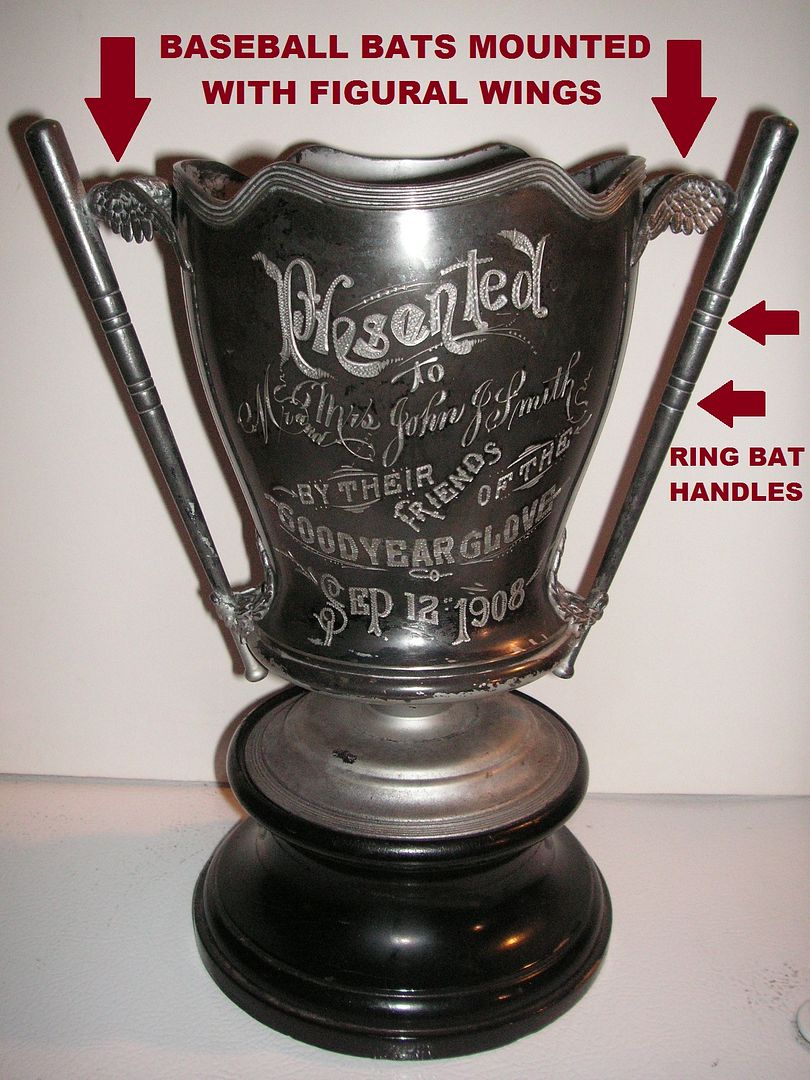 13" tall
ENGRAVED:
Presented to Mr. and Mrs. John J. Smith
BY THEIR FRIENDS OF THE
GOODYEAR GLOVE CO.
Sep 12 1908
I got this trophy at the 2009 National from Darrel O'Mary. I don't usually collect cups but the ring bat handles had me. Plus the engraving is exceptional, almost "presentation silver" quality. Unfortunately there is no makers mark...but it looks like something Derby Silver would do. Whoever John J. Smith was, it's interesting they presented a baseball trophy to both him and his wife. Because of the ring bats I think this trophy was made earlier than 1908 and they used a "new old stock" trophy.
I think I've seen other trophies with bat handles but can't recall any specifically. If anyone has a trophy with bat handles please post them, thanks -Carlton