I have 2 John Hannah cards from a Frito Lay Patriots set. I've been able to narrow the year to 1983-85, but there are gaps in the Beckett Almanac. Does anybody have the SCD or another guide/directory they'd be willing to look in for me? Here are my questions:
Does the guide have an 85 Frito Pats checklist that includes Hannah?
Does the guide include Frito Pats sets from 1983 or 84?
If so, do those checklists include Hannah?
The cards measure 4"x6". Here is a scan: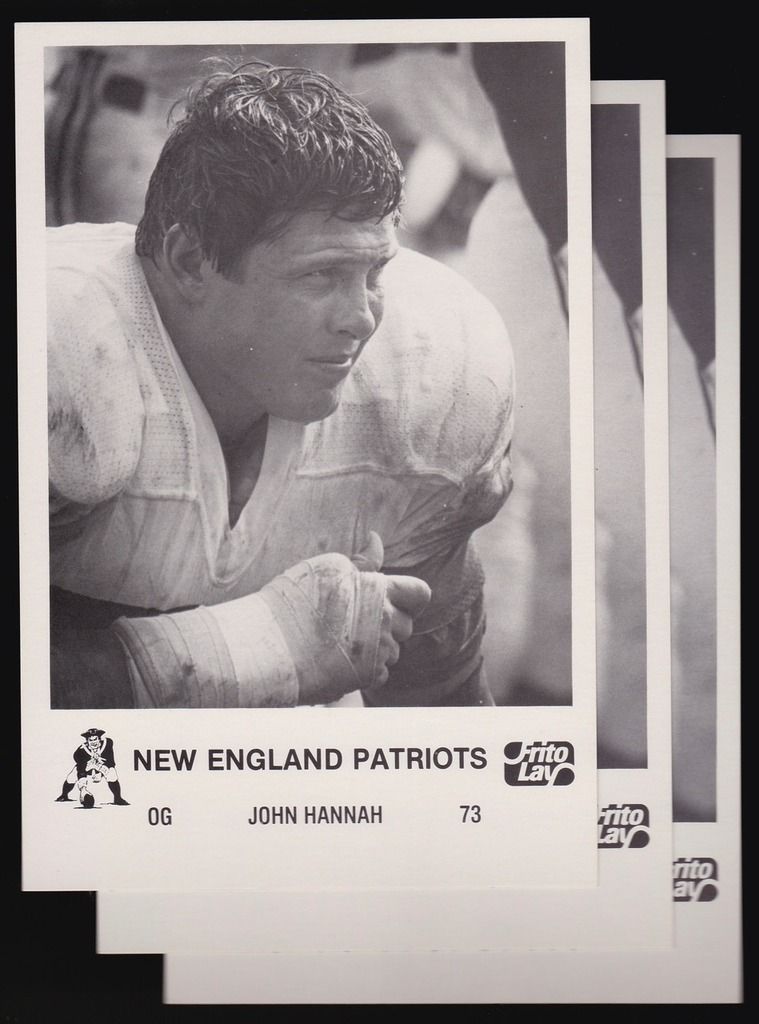 Thanks in advance for any help!