Fosbury rookie with sequence cards
---
[url=https://postimages.org/]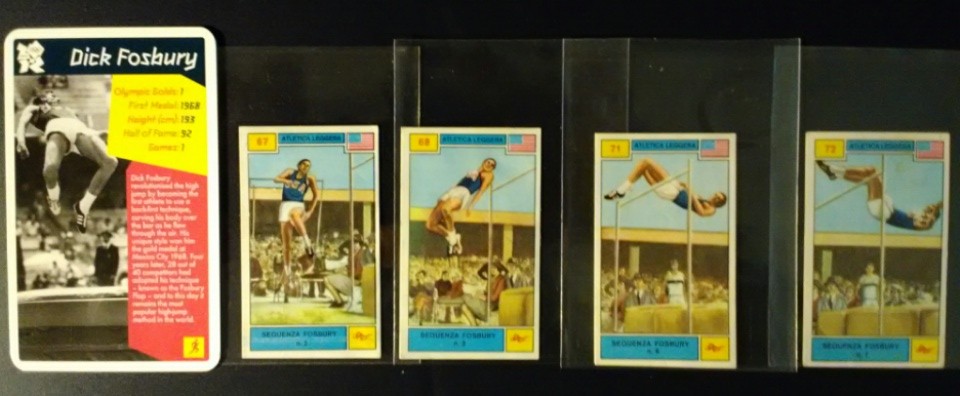 [/IMG]
Dick Fosbury was so unique in his unorthodox style of jumping. However, after easily winning the 1968 Olympic Gold, nearly every competitor adopted his style.
In order to understand his method, Panini produced a sequence of cards to depict the Fosbury Flop.
__________________
Collecting vintage soccer
Collecting pre-war baseball
Collecting vintage horse racing (wanted: tobacco cards and pins)
Set in progress: 1994 Upper Deck World Cup autographed
Set in progress: 1938 Konig Fussball
Sub set in progress: 1910-12 Sweet Caporal pins - Philadelphia Athletics - 4 of 11 complete (need: Baker, Murphy, Plank, Krause, Davis)

Successful transactions:
aro13
edsj
commishbob
jpaol99
Gonzo,
abroom
Brianp-beme
Dboneesq
Chris Counts
xplainer
Bobbyw8469
---
Last edited by Copa7; 11-15-2018 at

09:04 AM

.