Well, obviously his Topps RC with Fernandomania would be near the top of the list. Was there an OPC that year?
Do you like oddballs? You've got:
1986-88 APBA with his nickname "Lumpy"
1986 Sportflics (just a classic set)
1988 Starting Lineup Talking Baseball
1990 Topps Double-Headers showing his 1990 card on one side and 1981 RC on the other
1993 Stadium Club Master Photo (oversized redemptions)
2001 Topps Base Hit (first pack-inserted auto?, first as MLB manager)
2003 MLB Showdown card (pictured under card title "Outmanaged")
2003 Topps 205 various backs (if you're also a pre-war collector)
2016 Ginter Skippers insert card (these were super rare compared to most Ginter inserts)
Browsing COMC I noticed this picture from 2003: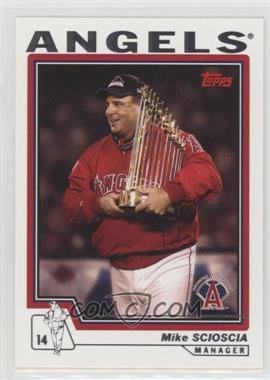 2004 Topps - [Base] #267 - Mike Scioscia (Should be #274)
Courtesy of COMC.com
Was re-used in 2010!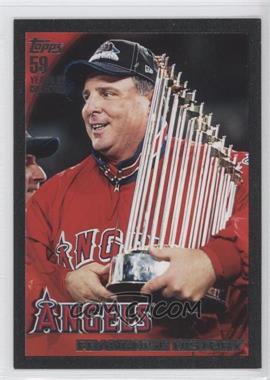 2010 Topps - [Base] - Black #356 - California Angels Team (Mike Scioscia) /59
Courtesy of COMC.com
And then this one was probably opened in 1981 and then inserted into a pack in 2017 as an insert card. The poor registration makes it look like Mike is stoned.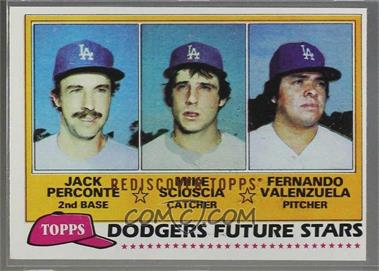 2017 Topps - Rediscover Topps Buybacks - Bronze #1981-302 - Jack Perconte, Mike Scioscia, Fernando Valenzuela
Courtesy of COMC.com