Not your ordinary blunder? If JSA doesn't know whose autograph it is they now make up what they think it may be? Nino Benvenuti's autograph looks like it might read "Jim Johnson Jr." so let's create a pugilist to fit the signed glove?
http://www.ebay.com/itm/Jim-Johnson-...53.m1438.l2649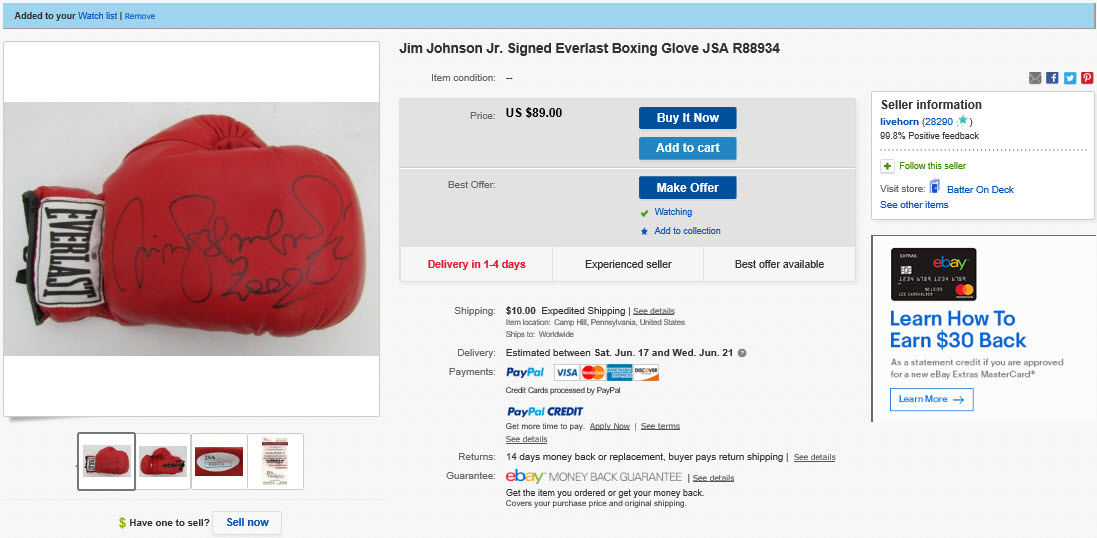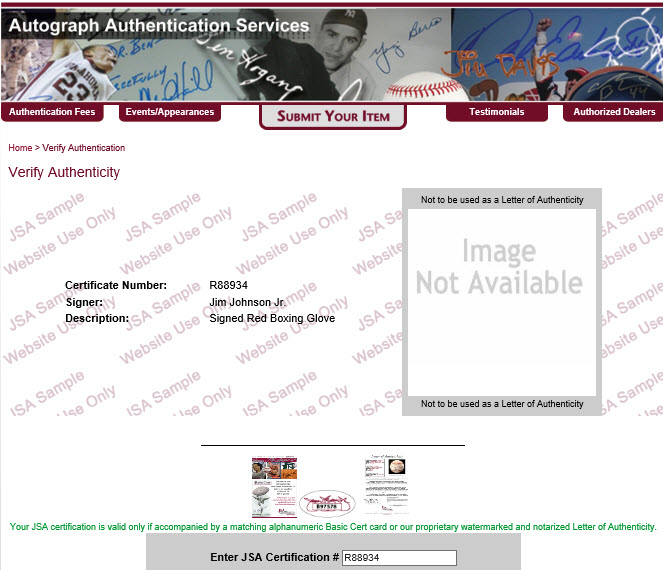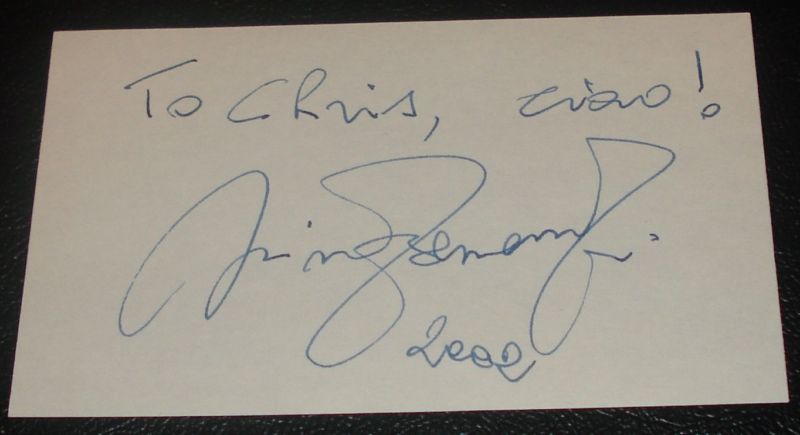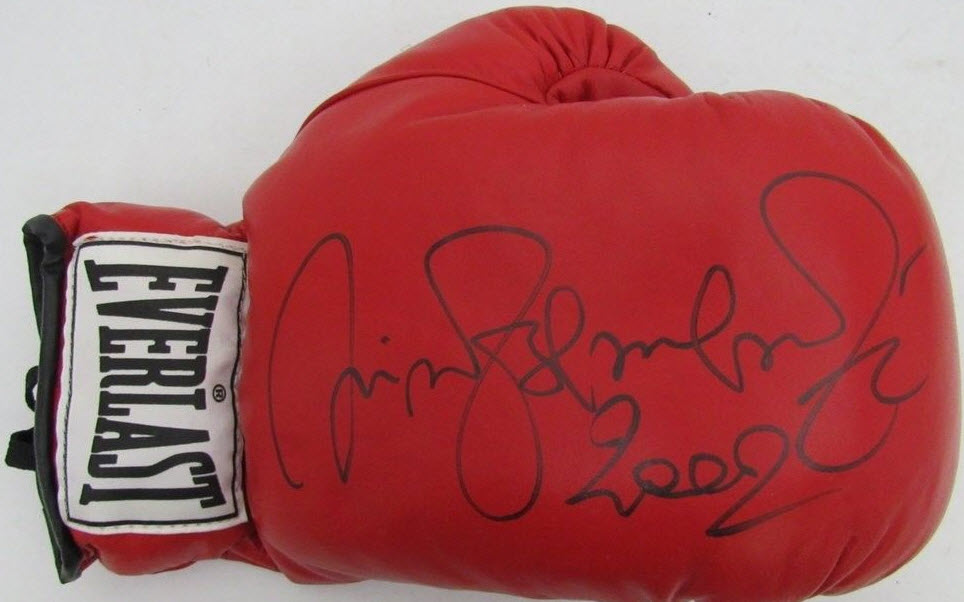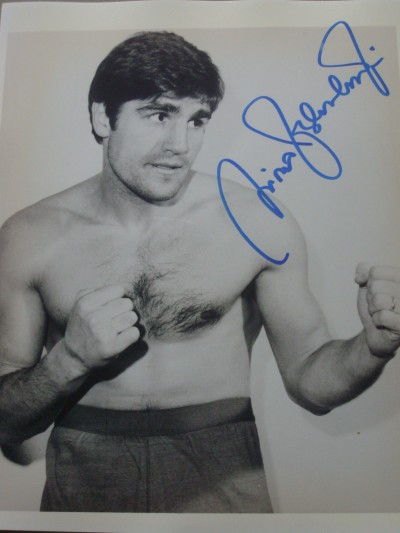 Couldn't JSA just inform the submitter "we don't know whose autograph this is" and return the money rather than making up a fictitious boxer and cashing the money order?
Deceitful?
Unethical?
It's just our opinion?