While I'm not sure I want to venture into the world of collecting autographs, I'm looking into what my options are for collecting Federal League material.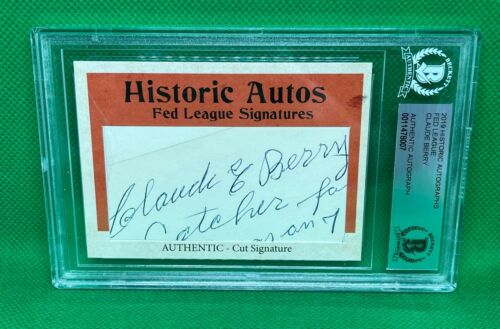 Any thoughts on the Historic Autos line? Quick research shows that these were random inserts put out by the Historic Autograph Company in 2019 in the deluxe "Hobby Edition" boxes. It seems like while many of these cut autographs are Federal League players, it sounds like they also included some non-FL players for some reason. I'm not sure how many different players they included, but I have seen some duplicates, so I know they aren't 1-of-1s.
I like them because I appreciate their uniformity (and that they are authenticated), but some of the framing is a bit odd at times.
So...do these have any respect as autographs - or should I just only consider a standard set of 3x5 plain index cards?