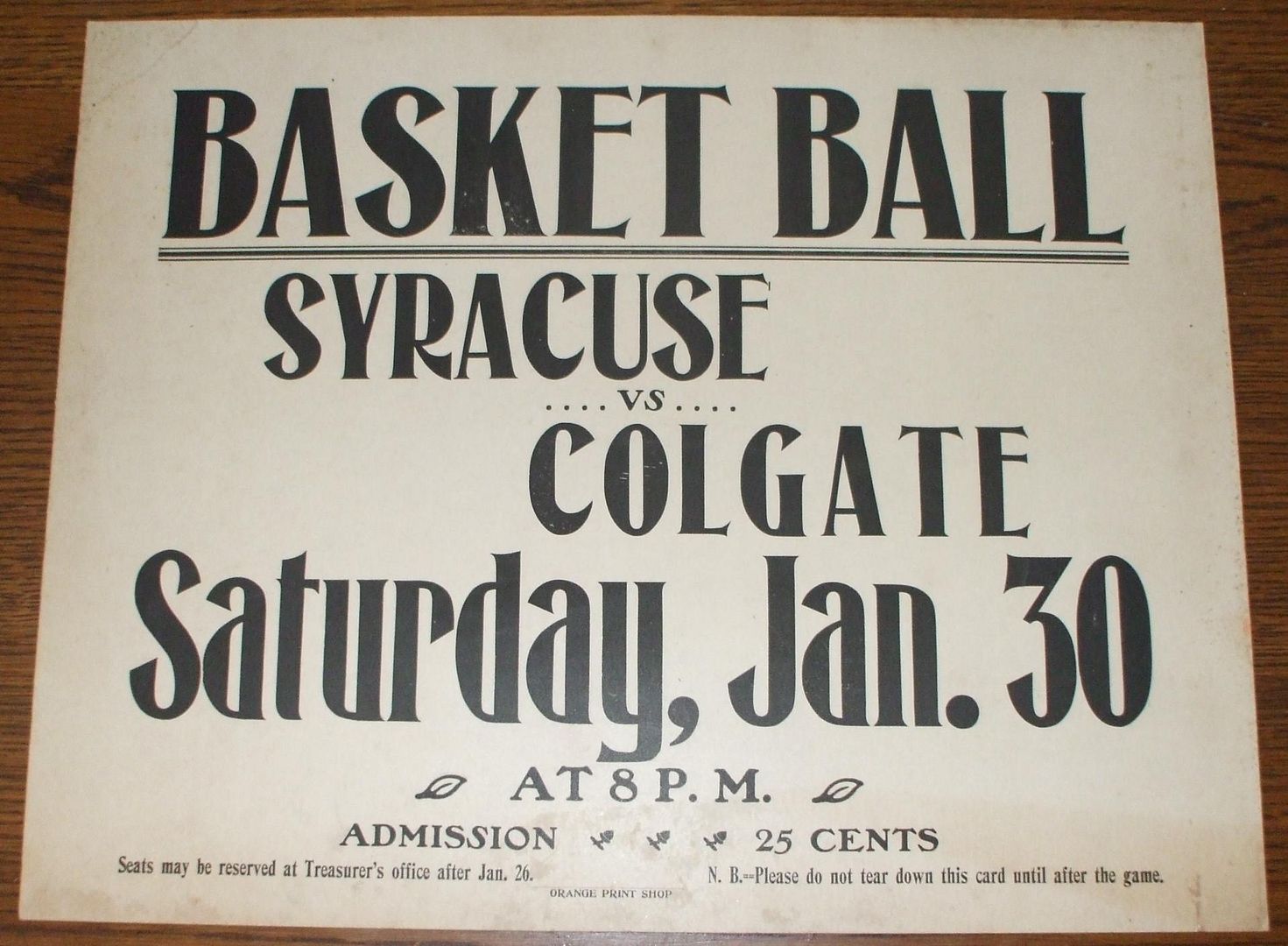 c1904, 14" x 11", printed on cardstock
Some of you may know I'm wild for broadsides...especially early college ones...I recently got this Syracuse vs Colgate basketball one from Rhys Yeakley/PreWarSports. It's the earliest college basketball broadside I've ever seen...believe me it's a very rare example...
http://www.orangehoops.org/default.htm
I found a great website devoted to Syracuse basketball history called OrangeHoops.org...and got all the background on the team including a photo and even the score of the game...I was so excited to find all the info I was inspired to work up the collage below with photos of the Syracuse team...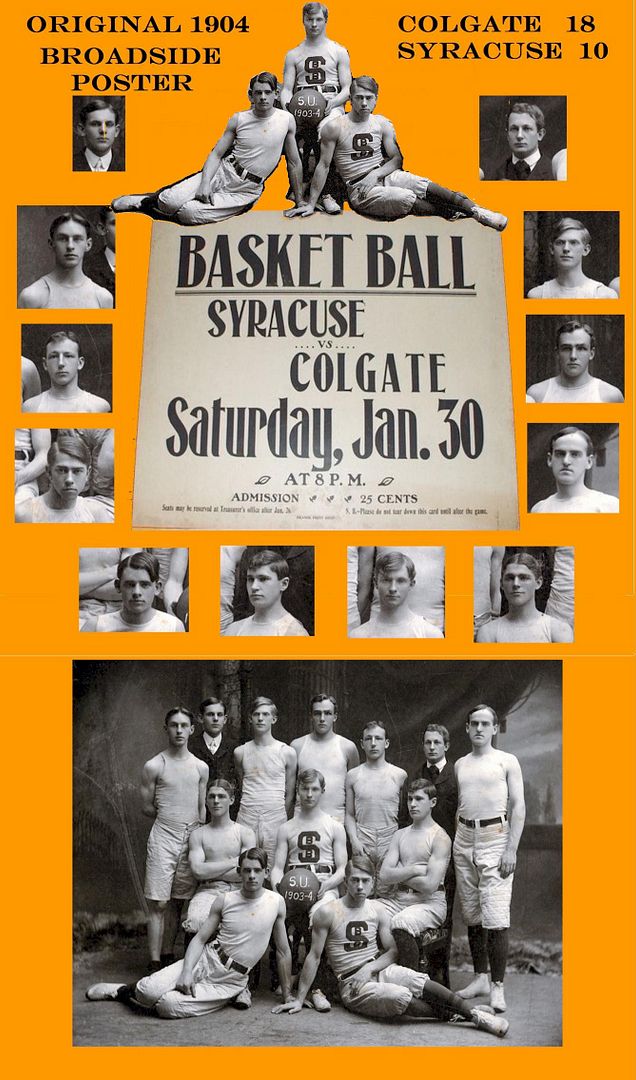 Photos courtesy orangehoops.org
Rhys was a real pleasure to deal with...made me a couldn't turn it down deal....very flexible on the price...He had a bunch of other similar broadsides all from Syracuse..I picked out this one I liked best...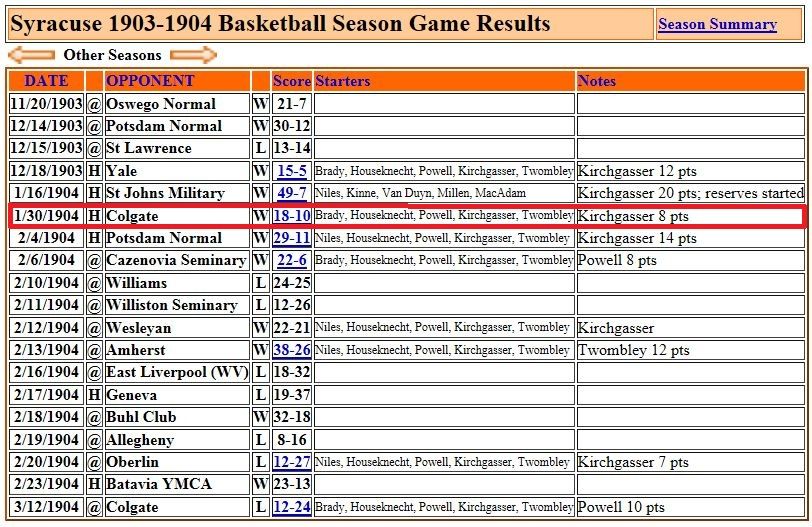 Courtesy orangehoops.org
Courtesy orangehoops.org