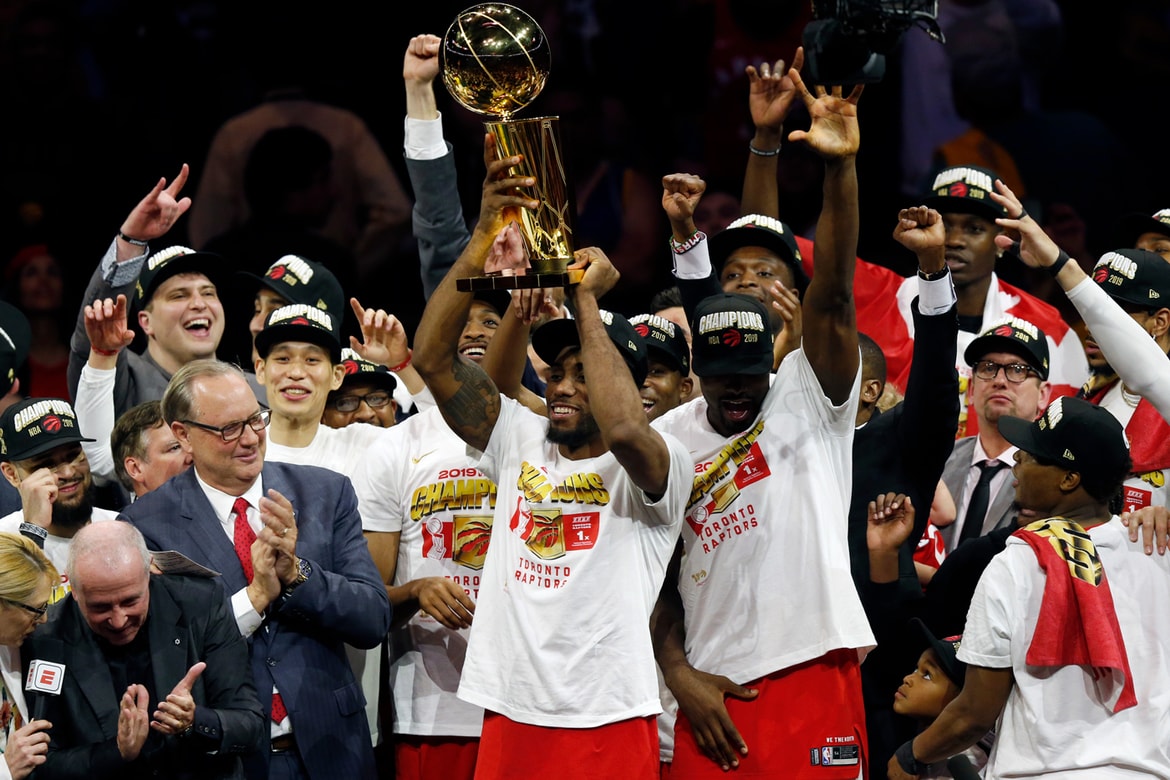 Last night we won our first championship. Everyone is going crazy here.
The Warriors are such a good team. They were giving us problems right to the end even though they were missing Durant and Klay Thompson (two of their top players). When Klay went down last night, I just couldn't believe my eyes. The basketball Gods definitely wanted us to win this one.
It's also amazing that Kawhi Leonard did what he did. We took a big chance with this guy considering he was injured during the past couple of years. It's pretty crazy - he would be sitting on the bench watching the Warriors take his team apart, however, this time the Warriors were injured and he ripped them apart!
Paybacks a b*tch!

Anyways, there are going to be so many things to watch for over the summer. Will Kawhi remain in Toronto or go back home to sunny California? If Anthony Davis goes over there, will Kawhi want to join him? Also, what's going to happen to Durant and Thompson?
WE THE NORTH!!!