I would like to thank those that take the time to look. This set has been a work in progress since the summer of 2003 when the first series first came out. I had not intended to put together the entire relic and auto set. In fact I traded or sold all but the Barry Bonds uni card. It was probably about a month after I got rid of all but one that I started to think about putting the set together. Though I really did not start to pursue it until I found out the 2nd series was to be released. I have been slowly picking away at it ever since. I have completed the entire base set with SPs, the mini Polar Bear set with SPs and the Exclusive Polar Bear's from the second series. I have completed the Triple Folder set, and now have the complete relic and auto set. I knew this was not a set that could be put together over night, though I was surprised at how quickly I found the last 9 cards that I needed. I have had some amazing help over the last several years at people helping me to find cards. The last 9 I attained within the month of July. The last 5 from an auction by Huggins and Scott that I split with another collector that is also working on the set Ronzo! Talmer thank you for sending me that link! The hunt for this set for me is done. I might try and upgrade a jersey card here and there, but I have found them all!
Some of these cards I did not ever existed except for images that I copied off of the Beckett trading board years ago. I have missed out on a lot of them on ebay, but I always managed to find another here and there! It has been a fun set to put together! Though I think this will be the last relic set I ever try to put together!
116 jerseys and relics
17 autographs
DONE!!!!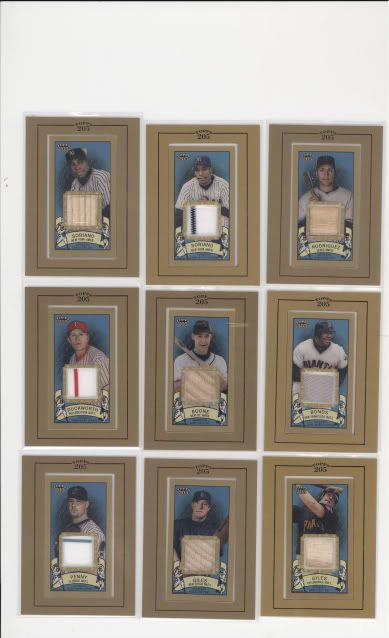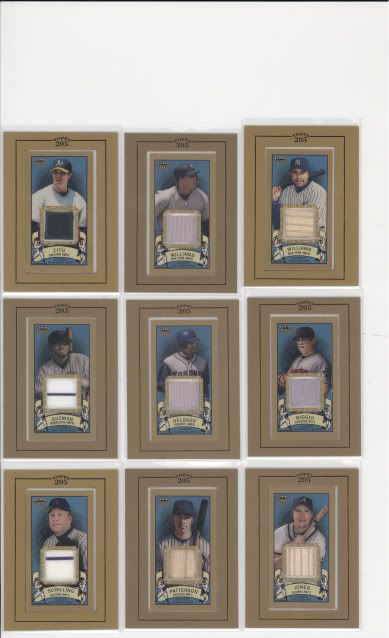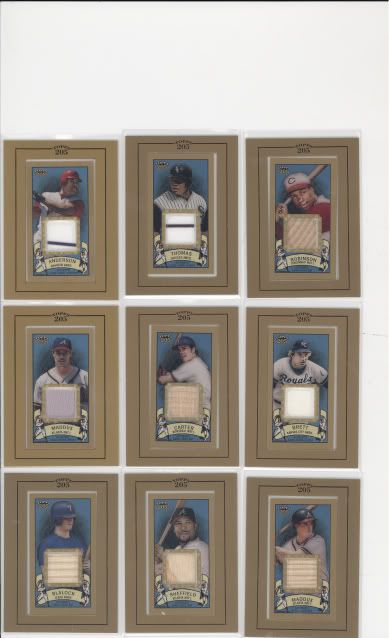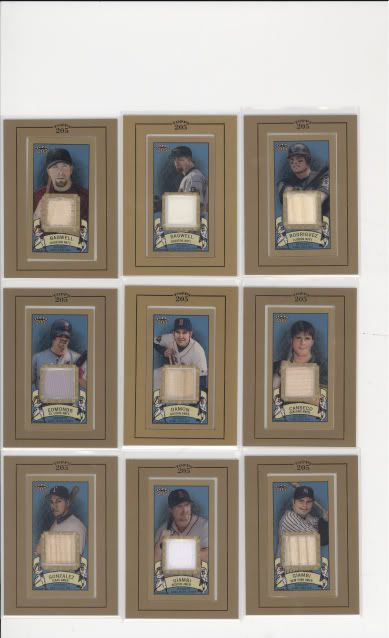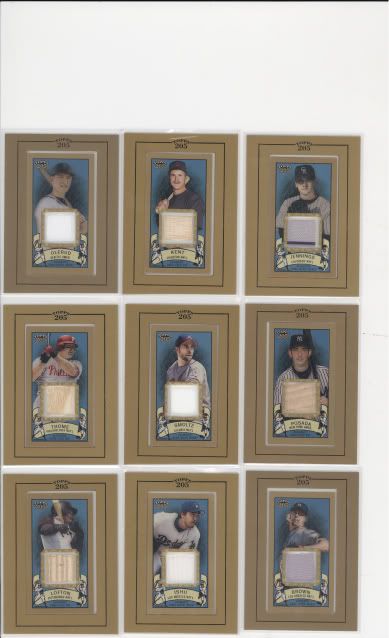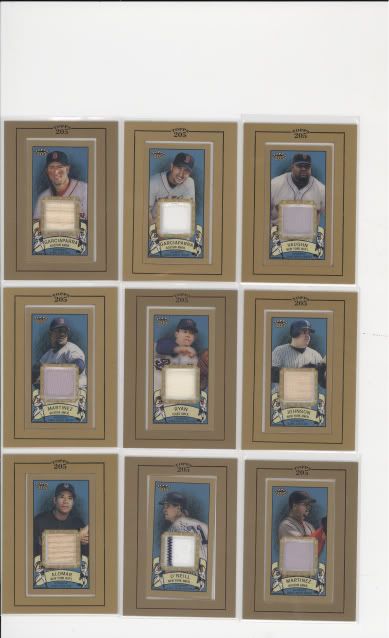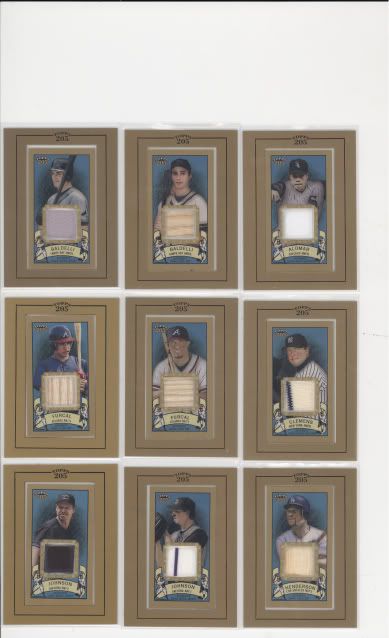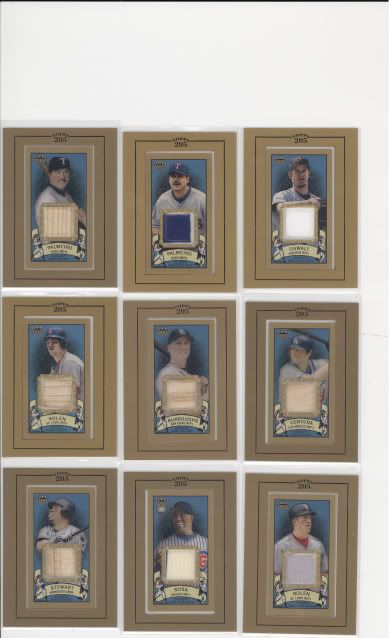 I think this will be my last modern set completion for awhile. I am currently working on a 1954 Bowman set, a 1972 Topps set, and am beginning to start a 1953 Topps set. I am getting more and more into Vintage and loving it!