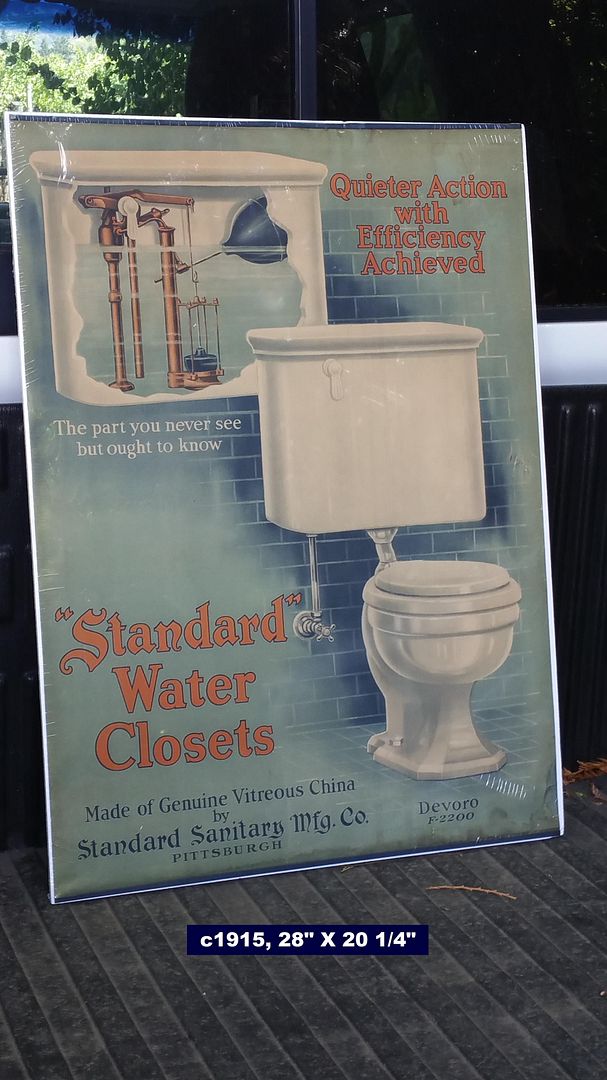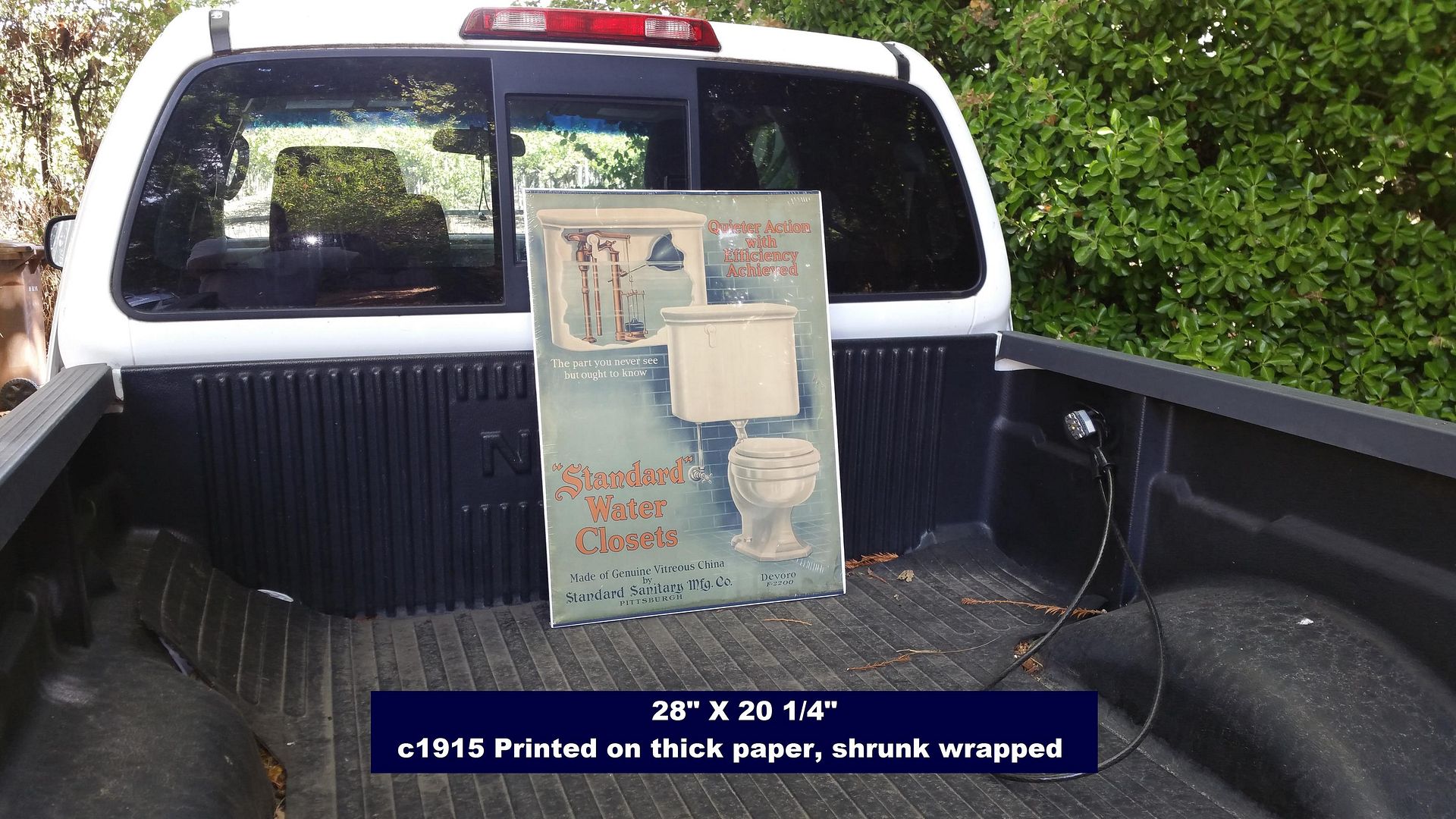 When this poster arrived last week I thought for sure it was would be the best non-sport piece of the year for me...until this morning...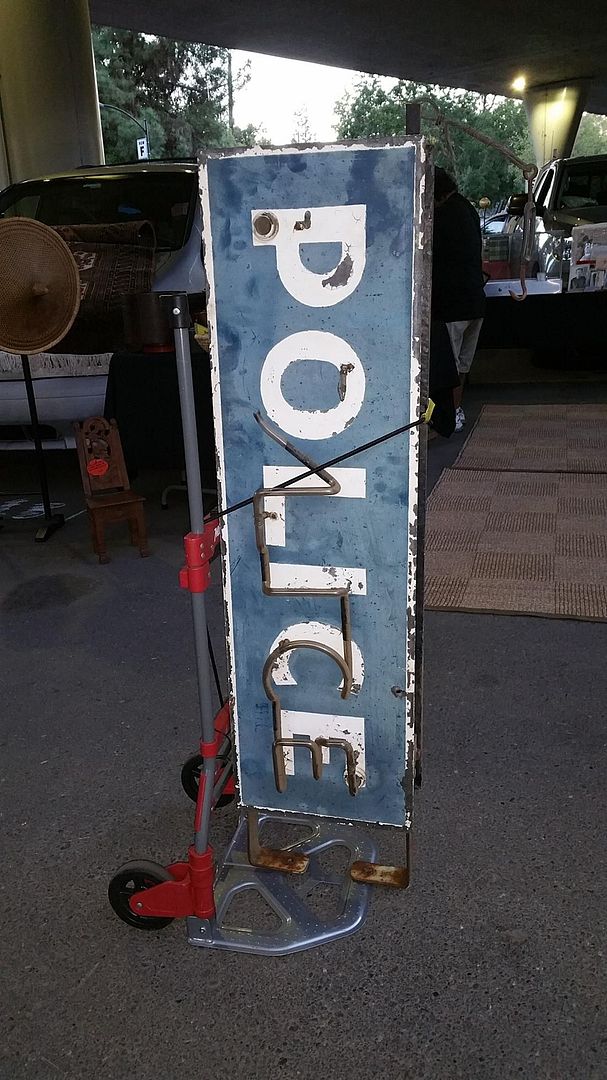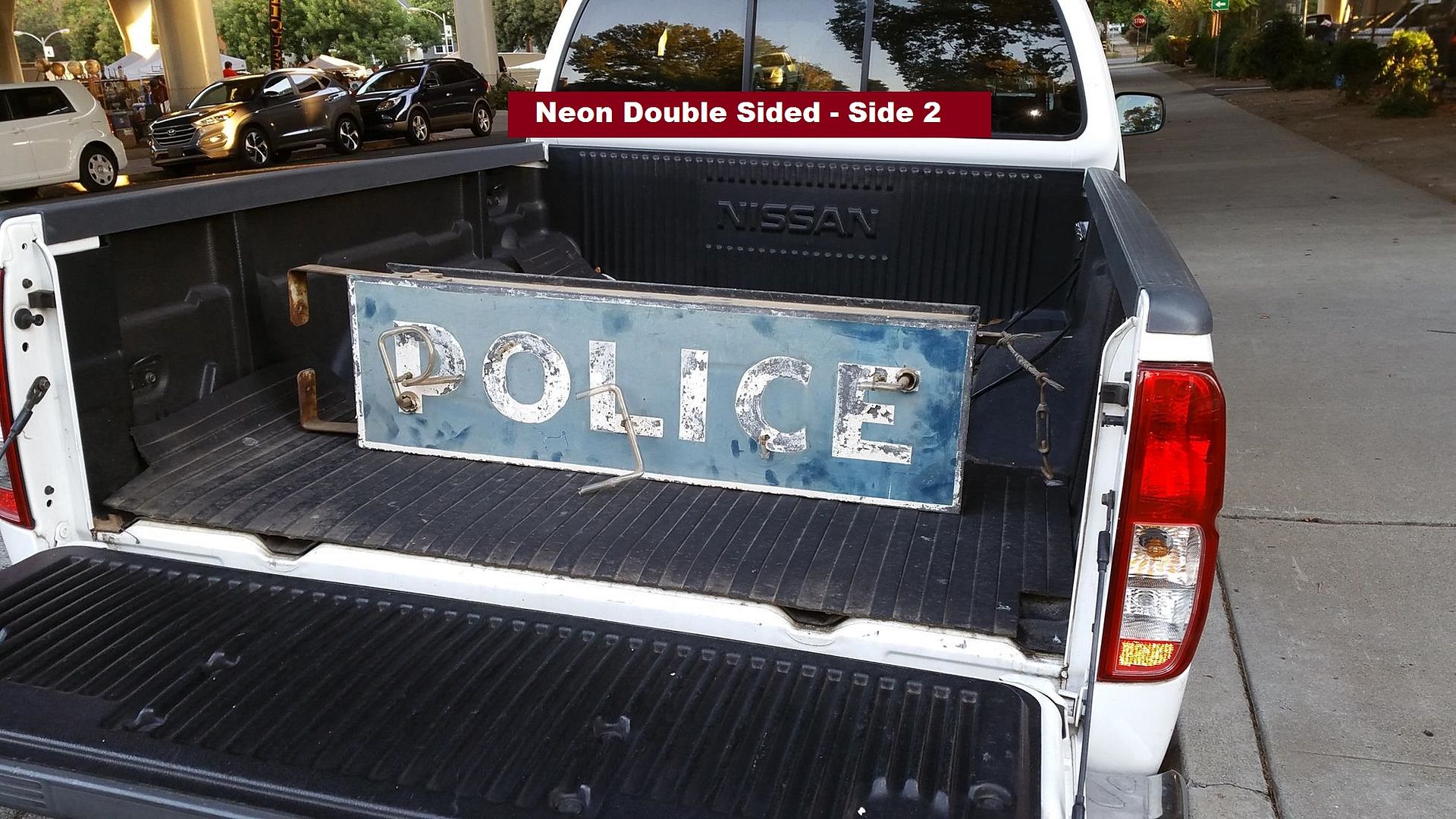 Went to the the Sacramento Antiques Fair bright and early...ran about 3/4 of the show found essentially nothing...So I'm walking down an isle in the second section and blam...I see this neon sign...A dealer I recognized was bringing it back to his booth on a dolly after buying it there at the show...it never made it back...made the deal and rolled it right out to my truck!!!...I like the navy blue color and white lettering and that it's double sided...and I really like the size 41" wide by 12" tall which makes it very manageable...The brackets and hanging wire are all there...I don't think I've ever had that much attention carrying something out of a show... a few people stopped me and were excited about it...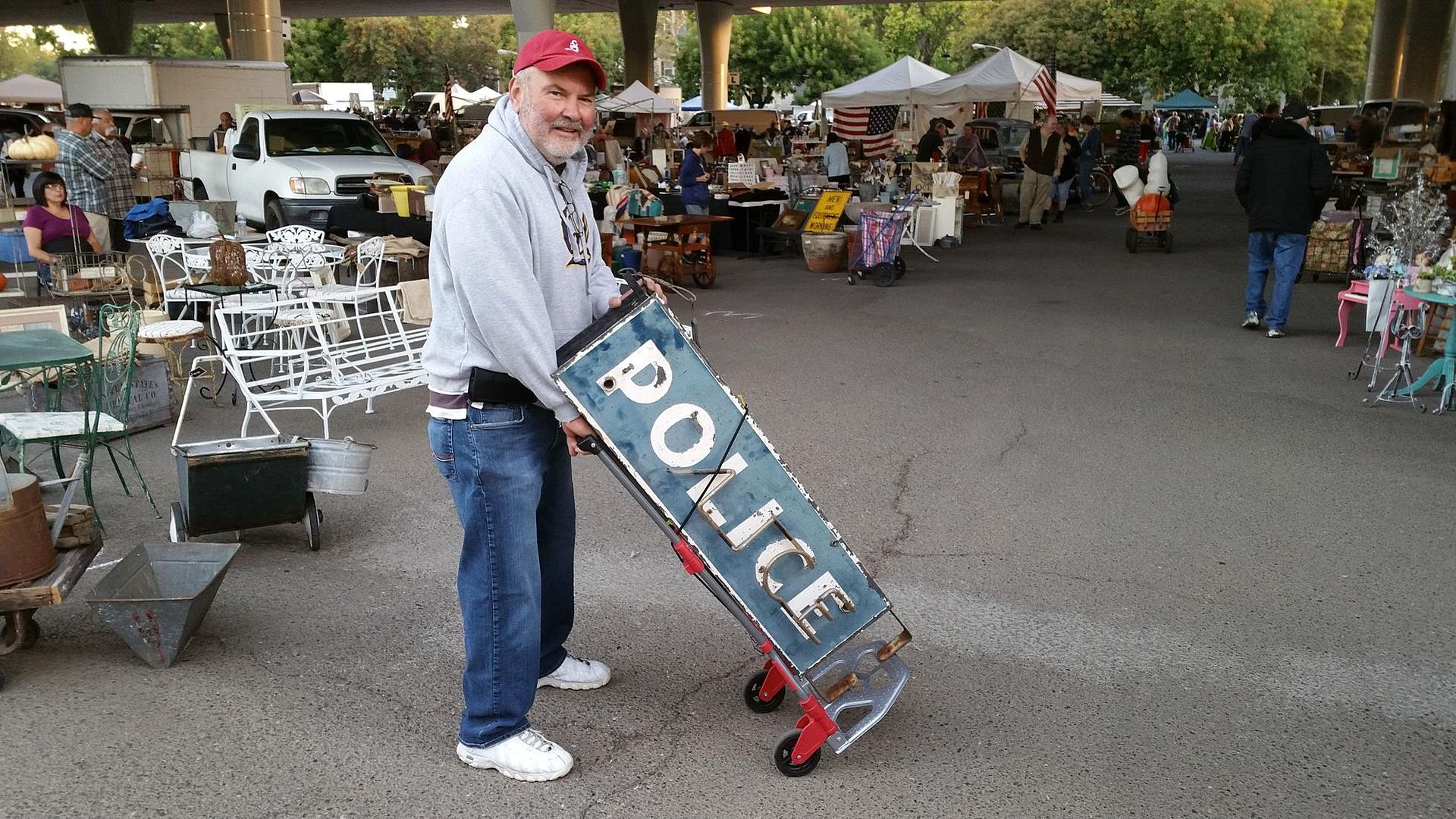 It's very restorable...I think I'll wax it to take off the oxidation of the blue...you can see where just handling it wore off some of the oxidation...I'd like to keep as much of the original paint as possible...I figure I'll get the paint touched up then replace the neon....then in my kitchen it'll go!!