I just got an American Caramel Company ad card. As you can see, it has a baseball theme and is advertising their products. I am interested in opinions about whether this ad card was advertising one of their products containing baseball cards.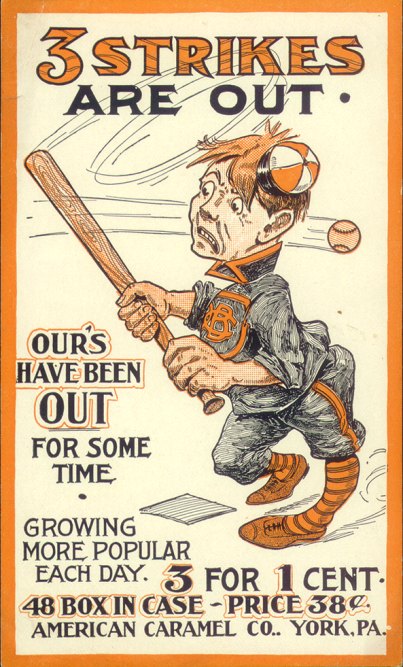 One clue on the card is that it says the company was located in York, PA. On the back of American Caramel baseball cards, only the E106 set from 1915 lists the company location as York, PA. The 1910 era E90 set says Philadelphia, the E120, E121, and E122 sets from the early 1920s say Lancaster and York, and the E126 set from 1927 says Lancaster.
So, any opinions about whether this ad card was used for advertising caramels containing E106 cards?